Mold Damage to Your Property
6/27/2016 (Permalink)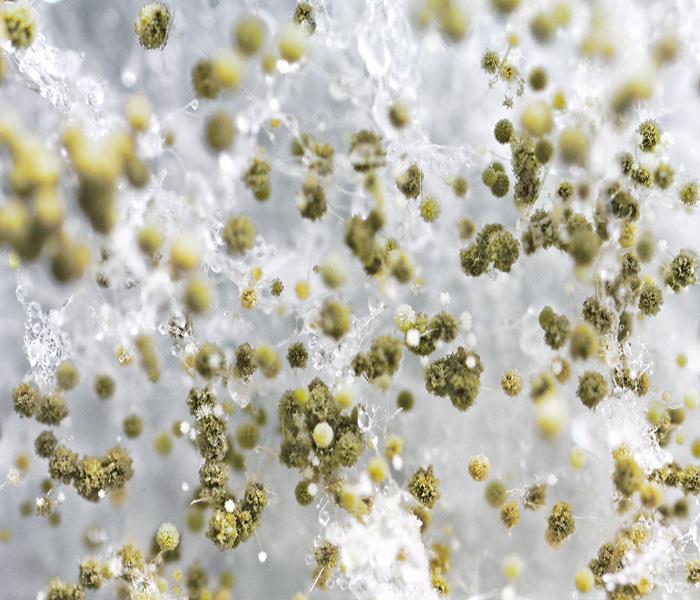 Found almost anywhere, mold can grow on just about any substance that is organic and create mold damage as long as there is oxygen and moisture.
Mold Damage
Found almost anywhere, mold can grow on just about any substance that is organic and create mold damage as long as oxygen and moisture are also present. Mold can grow on carpet, wood, paper, insulation and foods. With excessive moisture that accumulates in buildings or on materials for building, you'll often see mold growth as well. It can, however, be controlled inside by taking control of the moisture that is inside.

Because mold needs water to grow and spread, you need to prevent problems of moisture in your structure. Many causes for mold exist, including humidity that is uncontrolled. Some of the moisture problems in structures have been linked to construction practices in the 1970s, 80s, and 90s. Some changes have caused buildings to be tightly sealed and lacking adequate ventilation, which could lead to the buildup of moisture. Drywall and other building materials might not let moisture escape very easily, either. Moisture problems can include leaking roofs, unvented combustion appliances or gutters which direct water under or into the structure.

Preventing Mold Damage
-Look for wet spots and condensation. Fix any moisture source problems as soon as possible.
-Leaky plumbing needs to be fixed right away.
-Increase surface temperature or lower moisture level in the air to prevent moisture from condensation.
-Keep ventilation, heating, and air conditioning drop pans flowing properly, clean and unobstructed.
-Appliances that generate moisture, like dryers, need to be properly vented to the outside when possible.
-Keep indoor humidity low, below sixty percent relative humidity, and ideally thirty to fifty percent if possible.
-Have regular HVAC and building inspections and maintenance scheduled.
-If you find damp or wet spots, clean and dry them within forty-eight hours.
-Do not let your foundation stay wet. Give proper drainage and slope the ground away from the foundation.

Hidden Mold
Sometimes, mold growth inside a structure might not be visible. It can be growing on surfaces which are hidden, such as the other side of wallpaper, drywall or paneling, on top of ceiling tiles, or underneath pads and carpeting. This is why it is important to call in our professionals at SERVPRO who have the right equipment to be able to find this hidden mold and fix the problem. Some building materials like wood paneling or drywall that has vinyl wallpaper over it can act as vapor barriers, trapping moisture under their surfaces and therefore making an environment that is moist where mold can grow. You might know there is hidden mold if the building has a mold smell. However, you can't see the source. This is where we can help you. We will find the hidden mold and draw up a plan of remediation that will best suit your needs.

mold damage is not always obvious, but it can be a dangerous situation. That is why you need to contact us at SERVPRO of Albany and Americus by calling any time at (229) 439-2048. We can find the hidden mold, the moisture source, and fix the issue plus clean up the existing mold.